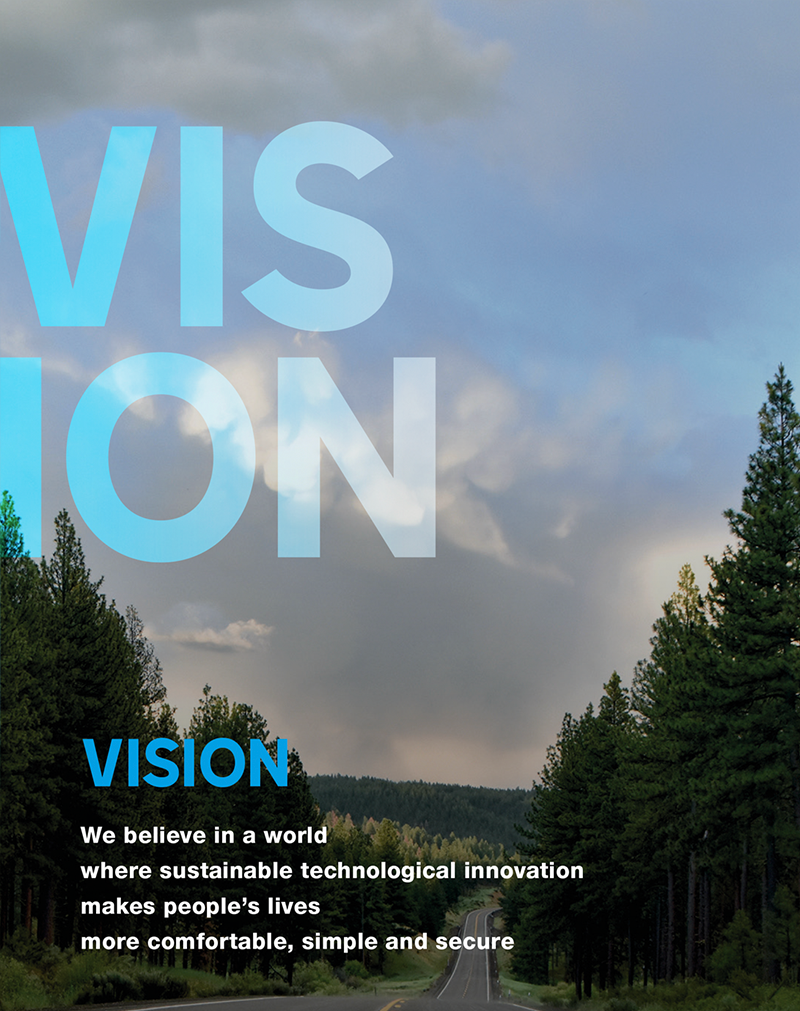 Vision
We believe in a world where sustainable technological innovation makes people's lives more comfortable, simple and secure.
In an ever-changing world, to face future challenges we need to focus on our fundamental goals and the path we intend to follow.
 Strengthened by 50 years of history and aware of the important successes we achieved, we have decided to pursue new ones: the time has therefore come to redefine and share with all of you our VISION, MISSION and VALUES that guide our way of doing business.
 For this reason, I invite you to discover and be part of the new CAME VISION as a first step to align individual and Group goals and feel as an important element of our organization.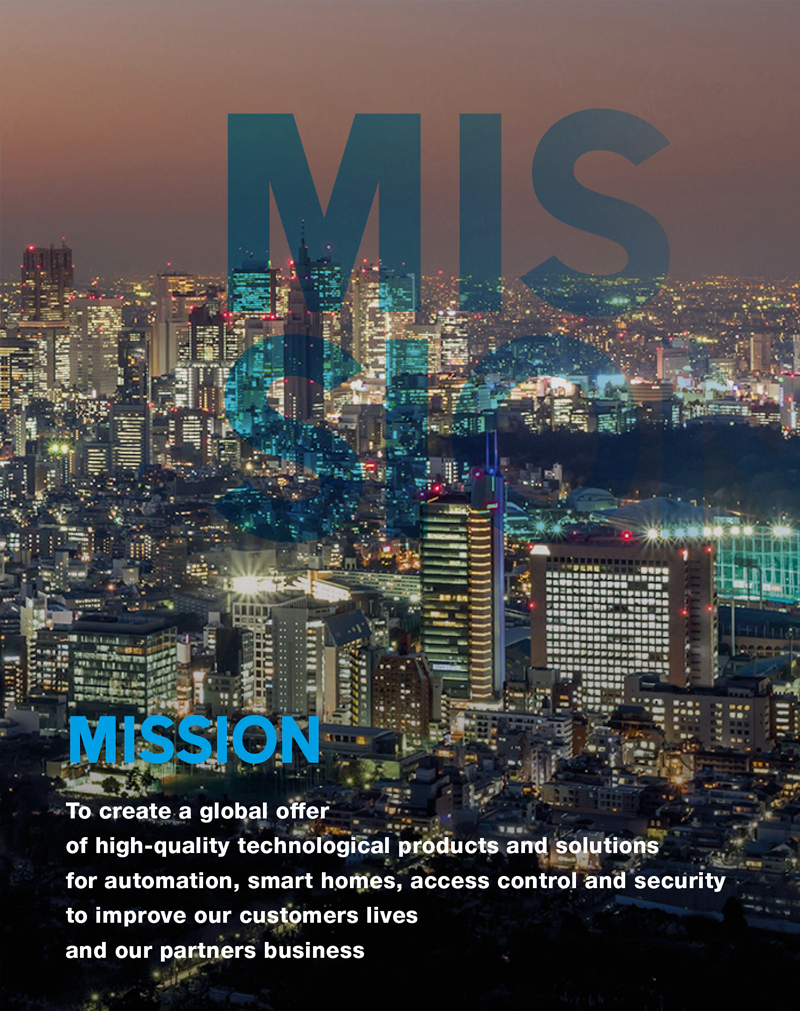 Mission
To create a global offer of high-quality technological products and solutions for automation, smart homes, access control and security to improve our customers lives and our partners business.
In this second communication, I would like to present our new MISSION, in which I strongly believe. Since its beginnings CAME has always created products able to exceed people's expectations.
Today our offer is much broader, ranging from automation, smart homes to access control
and security.
Regardless of the next technological solution that we will propose to the market, all our products have always to be designed to improve our customers lives and our partners business.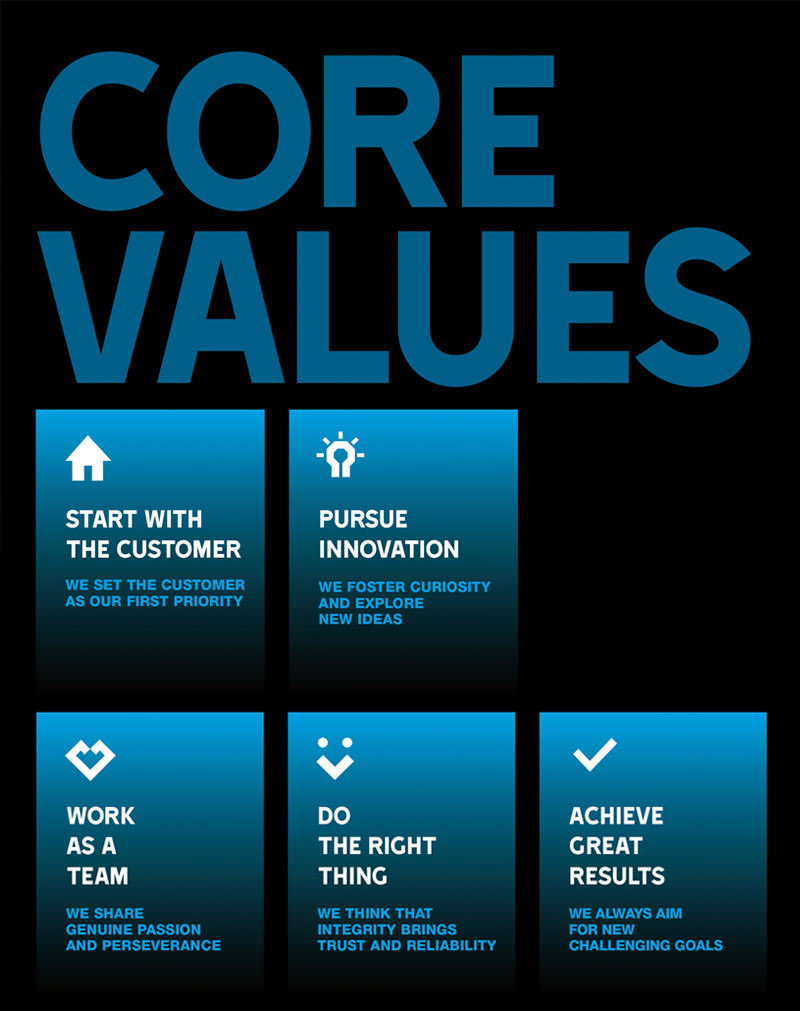 Core Values
Values are the principles we believe in, the convictions that guide our actions, our behaviour. Values help us understand and feel what is right and important to us.
They are our moral compass and we rely on them when we have to make relevant decisions.
For these reasons we wanted to summarise our way of doing business and relating to customers, partners and employees in 5 core values. Being part of CAME means putting them into practice on a daily basis. 
Let us discover them together.
· Start with the customer
· Pursue innovation
· Work as a team
· Do the right thing
· Achieve great results